Eric P. Rothenberg
Massachusetts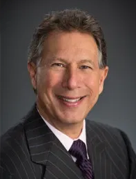 Orsi Arone Rothenberg Turner LLP
160 Gould Street
Suite 320
Needham, MA 02494
Tel: 781-239-8900

Email:

erothenberg@oarlawyers.com
Web:

www.oarlawyers.com
Eric P. Rothenberg is a partner at Orsi Arone Rothenberg Turner LLP. He specializes in tax law. His particular focus within the field is on working with persons of considerable means or those who otherwise have complex, sophisticated tax returns. Mr. Rothenberg is also experienced in handling clients' audits and resolving other conflicts with the IRS. Beyond his work with individuals and families, Mr. Rothenberg also counsels businesses on tax planning, incorporation, and many other matters. He also has expertise in the emerging field of cryptocurrency and tax law.
Attorney Rothenberg has been admitted to the bar of Massachusetts and may practice before the United States Tax Court and the Massachusetts Appellate Tax Board. He also represents clients before all levels of the Internal Revenue Service and the Massachusetts Department of Revenue. Additionally, he has served as an expert witness in cases before U. S. District Court and Massachusetts Superior Court.
Credentials:
Having received his A.B. from Cornell University in 1973, Mr. Rothenberg received, in quick succession, his J.D. from Boston University School of Law in 1976 and his M.B.A. from Boston University Graduate School of Management in 1976. He finished the M.B.A degree with High Honors.
In addition to his superior legal education, Mr. Rothenberg has a wealth of experience in the field of law and beyond. From 1987-1991, he was on the Board of Directors of Blackstone Bank and Trust, Boston, Massachusetts. Additionally, Mr. Rothenberg maintained licensure as Certified Public Accountant (CPA) for many years.
Mr. Rothenberg has earned an AV rating by Martindale-Hubbell Law Directory, the highest rating issued for attorneys by the oldest lawyer-rating company.  Moreover, Mr. Rothenberg has been named as an honoree of the following:
Named, "Massachusetts Super Lawyers", Publishers of Law & Politics, 2004 – 2019 (every year since the award's inception)
AV Rating by Martindale-Hubbell Law & Peer Review Preeminent
"Top Attorney in Tax Law in 2009" by the Publishers of Law & Politics and the publishers of Boston Magazine, 2009
Complex tax advice and planning, sophisticated tax return preparation, and representation in tax court and other tax forums are among the services provided by tax attorney Eric Rothenberg. Recognized for both technical competence, as well as creative problem-solving, he is often engaged by both certified public accountants and attorneys for tax counsel related to their clients' needs, including:
Corporate
Partnerships, joint ventures
Trusts
Tax advantaged investments
Audits, rulings, offers in compromise
Tax return preparation
Tax-free exchanges (Section 1031 Exchanges)
International
Charitable organizations
U.S. District Court
U.S. Tax Court and Appellate Tax Board
Discharge of taxes in bankruptcy
Expert testimony
Liens, levies and seizures
Estate and gift tax returns
Payment plans
Cryptocurrency/Bitcoin tax return preparation and gain planning
FBAR [Form 114] reporting of Cryptocurrency/Bitcoin
Bitcoin, Ethereum, Bitcoin Cash, Litecoin, Dash, and all digital currencies
Federal Tax Audits/IRS Tax Controversies
Attorney Eric Rothenberg represents clients throughout the United States, assisting them in federal tax audits and other tax controversies. He is exceptionally familiar with federal tax laws, and can help guide business clients and individuals through audits by the Internal Revenue Service.
At Orsi Arone Rothenberg Turner, LLP, our attorneys share a common philosophy to provide the high-caliber services most expect from downtown law firms. We do not need a prestigious office address to prove our demonstrated trial success, commitment to our clients' needs and experienced case management. Many of our attorneys have spent in excess of 20 years in private practice, and together we are committed to providing innovative, cost-effective and personalized legal services across a broad spectrum of practice areas to meet our clients' needs.
Our Multifaceted Approach
As experienced lawyers, we know that rarely does a complex legal issue pertain to just one area of law. We understand the tax implications of various real estate decisions or issues in estate planning and elder law.
While lawyers on our legal team each focus in select areas of law such as business law, real estate, taxation or elder law, they work together when legal matters encompass several areas of law. As a result, our clients receive the benefit of comprehensive representation that draws on in-depth knowledge in specific areas of law.
Our multidisciplinary approach has helped our firm achieve a history of favorable results. Our clients can turn to us not just for assistance with one legal matter, but for continued assistance with the matters that affect their lives and their businesses. We have served some of our clients throughout their lives and careers, helping them make the right legal decisions that protect their interests and prepare them for a strong and high-performing future.
Lawyers Who Value Communication
Our firm believes that effective communication between lawyer and client is fundamental to successful representation. We seek to ensure our clients feel comfortable and assured about our legal knowledge and skills, our awareness of their unique needs and our readiness to listen to them, thereby earning the trust to solve their legal problems.