The Tax Lawyers: the premier portal to recommended taxation lawyers, practice area news and legal insights:
Tax law refers to the rules made by the government to collect revenues. Taxes can be imposed on individuals, businesses, corporations, and other legal entities such as a trust, as well as on the value of an estate or gift. There are also other forms of taxes, like consumer sales taxes, use taxes and real estate taxes.
A qualified tax attorney should have an in-depth knowledge of the Tax Code and follow the changes in every area (code, cases, regulations, rulings) of tax law as they develop. A tax lawyer will be able to identify key deductions, exemptions, and credits that could make a significant impact on your tax burden. In addition, a tax lawyer will be able to advise you on the type of tax-related activities that are illegal or that may trigger an audit by the IRS.
We assist businesses, in-house counsel, law firms and high net-worth individuals by providing a concise and up-to-date guide to leading tax lawyers across the country. Our research covers all 50 states, with one featured attorney being listed each year based on the results of peer nominations, in-depth research, awards and client feedback. Our selection process is independent and it is not possible to request entry into the guide.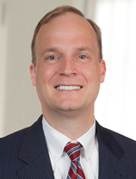 Brett is familiar with property tax litigation issues including practice in front of Indiana County Assessors, the Indiana Board of Tax Review and the Indiana Tax Court. Brett has also assisted with appellate litigation on behalf of the Indiana Department of State Reven [...]
Latest News & Legal Insights
It is said the future is not yet written. But the Biden Administration has a draft ready for Congress. Our Federal Tax Group gazes into the Made in America tax plan to find the many questions that await within.
The uncertainty of retroactive or prospective effective dates
Deferring income recognition and accelerating deductions may not be the best plan
Prepare to reexamine traditional tax planning strategies
In April, President Biden introduced the American Jobs Plan, […]