Arthur E. White III
Kentucky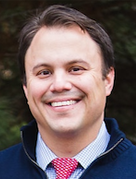 Elverson White LLC
6506 West Hwy. 22
P.O. Box 12
Crestwood, KY 40014
Tel: 502-242-2773

Email:

arthur.white@bluegrasstaxattorney.com
Web:

www.elversonwhitellc.com
Arthur is the principal attorney of Elverson White LLC where he represents and advises clients in matters involving federal and state taxation, estate planning, probate and trust administration, probate litigation, wills, trusts, powers of attorney, and tax exempt non-profit organizations.
Mr. White's tax practice focuses on estate taxation, gift taxation, generation skipping transfer taxation, and federal and state income taxation (individual, corporate, partnership and fiduciary). Mr. White routinely prepares and oversees the filing of United States Estate Tax Returns, and he enjoys representing clients before the IRS, State Departments of Revenue, and federal courts.
He is admitted to practice law in the Commonwealth of Kentucky, the State of South Carolina, the U.S. Tax Court, and the Federal District Court for the District of South Carolina.
Mr. White graduated from the University of Notre Dame, cum laude, in 2004 with a Bachelors of Arts Degree in Political Science, and earned his Juris Doctor from the University of South Carolina School of Law in 2009. After law school, he earned his Master of Laws in Taxation from the University of Florida in 2010.
Artie has been recognized as a "Rising Star" in the area of Taxation in the 2013 and 2015-2021 editions of Super Lawyers. He has also been selected by his peers as a member of the "Legal Elite" in the areas of Tax Law and Estates and Trusts Law in the Columbia Business Monthly.
Tax Law: Tax law is an incredibly complex legal area. From preparation and filing to evasion and fraud, no matter what issue you are facing, you need to be represented by an experienced and knowledgeable tax law attorney.
Tax Controversy:  I represent taxpayers in tax controversy matters, including audits, appeals, Innocent Spouse Relief, submitting offers in compromise, disputing US Passport Revocation, filing and defending Petitions before the US Tax Court and/or federal district court, and other disputes with the Internal Revenue Service and South Carolina and Kentucky Departments of Revenue.
US Passport Revocations:  Beginning in 2017 the Internal Revenue Service was and still is authorized to revoke your passport and I have assisted clients in directly opposing such revocations before the IRS and the US Tax Court.
Estate, Gift & Income Tax Planning: I represent clients in cases and matters involving income taxes, gift taxes, estate taxes and generation-skipping transfer taxes. I provide tax advice to individuals, executors, trustees and businesses.