Brian J. Crepeau
Maryland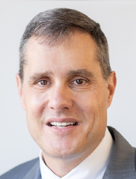 Crepeau Mourges
1344 Ashton Road
Suite 110
Hanover, MD 21076
Tel: (443) 842-4944

Email:

brian@usataxlaw.com
Web:

www.usataxlaw.com
As the founder and managing member USA Tax Law, LLC, Brian J. Crepeau's initial goal when providing representation to his clients is to lend clarity to complex legal situations. This personal approach enables the client's understanding of the challenges ahead, and outlines a unique case strategy, all with the ultimate goal of achieving the best possible outcome.
As a seasoned tax attorney, Certified Public Accountant and Certified Fraud Examiner, Brian has a unique and well-rounded understanding of the intricacies between law, accounting and business matters. This allows Brian to provide an informed course of action on matters that normally require multiple professionals to handle.
Brian concentrates on federal and state tax controversy matters for individual and corporate taxpayers. He represents clients in all phases of administrative disputes before the Internal Revenue Service and Comptroller of Maryland and litigates tax cases before the United States Tax Court.
Brian also provides litigation support and expert testimony in the areas of taxation, fraud, income analysis and business structures.  Additionally, Brian leads a team of multi-faceted professionals in conducting complex and high-stakes internal investigations.
As a certified FINRA Arbitrator, Brian also advises on disputes involving brokers, financial planners and investment advisers.
Education:
American University, Washington College of Law, J.D. (2003)
Bridgewater State University, B.S. in Management Science-Accounting (1997)
Admissions:
Maryland
Florida
U.S. Tax Court
If you are the subject of an IRS audit or investigation, you are likely looking for the help necessary to navigate the situation smoothly and quickly. You may be overwhelmed and may have no idea how to achieve the outcome you desire. At Crepeau Mourges, we understand. After all, we have helped hundreds of people just like you get the relief they need from their worries and put their lives back on track. When you work with our tax lawyer Hanover, MD, you can rest assured that our experienced legal team will provide you with knowledgeable legal advice to help resolve your tax challenges, regardless of what they entail.
In such urgent tax situations, the sooner you take action, the better your outcome is likely to be. Before your situation becomes unmanageable, you are well-advised to find a dependable Maryland tax attorney. At Crepeau Mourges, we can guide you through the tax resolution process. Not only do we understand what you are up against, but we also know what steps are necessary to bring your situation to the most favorable outcome. We can customize and tailor a plan of action to meet your unique needs. We can supply the personal attention you need each step of the way.
Getting through the day can be quite challenging and confusing when you have a legal tax matter weighing heavily on you. Therefore, it is beneficial to have trusted legal advice that you can count on in times of need. Fortunately, Crepeau Mourges can address a broad range of tax law concerns. When you work with our Hanover, MD tax attorney, our team can help you with any of the following issues or disputes:
Asset protection
Business taxes
Employment taxes
Employment tax reporting
FATCA (Foreign Accounts Tax Compliance Act
FBAR (Foreign Bank Account Reporting)
International tax plans
IRS audits
IRS appeals
IRS collections, including liens, seizures, levies, and garnishment
IRS criminal tax investigation
IRS healthcare disputes
IRS negotiation and litigation
IRS voluntary disclosure
Probate challenges and litigation
Tax liability and penalty relief
Tax returns
Valuation
Crepeau Mourges in Hanover, MD, is committed to resolving your tax law issue as swiftly and successfully as possible. We work confidently and with discretion — you should never have to be worried that your situation will tarnish your personal or professional reputation. We aim to provide trusted legal advice so you can move forward in your life feeling confident and holding your head high. There is no better time than now to address your legal matter.
At Crepeau Mourges, a veteran-owned law firm, we are singularly determined to effectively and efficiently resolve your tax and business needs. Our focus is on you. We strive to only provide value-added, necessary legal representation. As a client, you can expect full attention from an experienced attorney, including straightforward clarity and communication throughout our representation. We are committed to providing an unparalleled level of service. We tell it like it is and do not make promises that cannot be kept.
To provide the highest level of service, we focus our practice primarily on legal matters involving complex tax and business issues facing individuals, estates, and businesses. With significant experience advocating and litigating before a variety of federal and state courts and agencies, we are prepared to deliver the zealous advocacy necessary to obtain the best result for you.
We are centrally headquartered in Maryland in the BWI corridor. Although our office is convenient to both the Baltimore and Washington metro areas, we frequently handle matters affecting individuals and businesses throughout the United States and the world. Our attorneys are licensed to practice law in Maryland, Pennsylvania, the District of Columbia, and Florida and are authorized to handle all federal tax matters before the Internal Revenue Service and the United States Tax Court. Our attorneys have also been recognized by Super Lawyers, Benchmark Litigation, FIVE STAR Wealth Manager, Martindale-Hubbell, JD Supra, and the Maryland State Bar Association for excellence related to the practice of law.