Carolyn M. Ohlsen
Missouri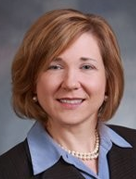 Lowenhaupt & Chasnoff, LLC
10 South Broadway, Suite 550
St. Louis, MO 63102
United States
Tel: 314.241.5950

Email:

cmo@lowenchas.com
Web:

www.lowenchas.com
Carolyn Ohlsen advises individuals and families on all phases of estate, trust and business entity planning including tax, administration and legacy development. Carolyn has lectured and chaired numerous professional level courses and other programs on sophisticated estate planning topics, structuring for retirement assets, and transfer taxes.
She has been interviewed and cited as an authority in such areas in national publications. She represents taxpayers in private letter rulings and transfer tax audits. Carolyn received the designation of Accredited Estate Planner (AEP) from the National Association of Estate Planners and Councils, in 2007 and the Global Fiduciary Strategist (GFS) designation and a Certificate in Fiduciary Governance from the Thunderbird Walker Center for Global Entrepreneurship, in 2012. Carolyn also leads practice management for the firm.
Lowenhaupt & Chasnoff, LLC has been providing counsel to families of substantial wealth since it was founded by Abraham Lowenhaupt in 1908.
The firm has been led by three generations of Lowenhaupts and was the first firm to concentrate in U.S. income taxes when it was founded. Over the years, our firm has evolved to meet the needs of the times, but we remain true to our founding mission: We help our clients build, preserve and control wealth by providing sophisticated, independent counsel and advice.
Our goal is to help clients achieve Freedom From Wealth – to fully self-actualize to realize their aspirations and goals.
Charles Lowenhaupt, Chairman and Partner of Lowenhaupt & Chasnoff, LLC, has written two books for wealth creators and wealth inheritors about the journey to Freedom From Wealth and its benefits.
Those books are Freedom From Wealth with co-author Don Trone in 2011. Freedom From Wealth has been recognized as one of the top books on family wealth management. Charles published The Wise Inheritor's Guide To Freedom From Wealth in 2018 to help wealth inheritors manage the challenges of wealth and family relations.