Colleen Migl
Texas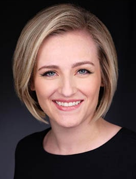 Quadros Migl & Crosby PLLC
712 Main St., Ste. 1100
Houston, TX 77002
United States
Tel: (713) 300-9662

Email:

cmigl@qmclaw.com
Web:

www.qmclaw.com
With a background in both law and business, Ms. Migl has been exposed to a wide variety of corporate and tax issues. While in law school, she gained valuable experience interning with the second largest CPA firm in the United States, the federal government, and major non-profit organizations.
Before graduating law school, Ms. Migl received two fellowships. She worked at Catholic Charities as a Texas Wesleyan Law Fellow assisting with tax and immigration issues and received the Shapiro Fellowship to work at the Securities and Exchange Commission. While at the Securities and Exchange Commission, Ms. Migl worked on high-profile securities litigation cases and investigations. Upon graduation of law school, Ms. Migl went to work for a major accounting firm where she assisted major Houston oil and gas clients with international taxation transactions. Her primary focus is in the areas of real estate, entity formations, acquisitions, commercial disputes, collections, construction, finance and general corporate matters.
Mrs. Migl received her Bachelor's of Business Administration in Accounting and General Business from Texas Tech University. Upon graduation, she was awarded "highest ranking graduate" from the Rawls College of Business. After completing her undergraduate studies, she attended The George Washington University Law School where she received her Juris Doctor in 2014. At George Washington University Law School, she served as Deputy Vice President of Finance for the Student Bar Association, served as a member of the ADR Board, and served as the treasurer of the Antitrust Law Association.
While handling multiple large acquisitions for a Fortune 200 company at the same time, Colleen recently went back to school to obtain her L.L.M. and a Certificate in International Taxation from Georgetown University. Upon graduation, she was once again recognized for pro bono work in her local community.
Quadros Migl & Crosby PLLC is a boutique Texas law firm with over three decades of combined experience in a variety of fields, including Commercial Bankruptcy & Restructuring, Real-Estate, Construction, Complex Commercial Litigation, and Business Law.
Comprised of Dallas and Houston-based attorneys whose diverse professional backgrounds range from large multinational law firms to specialized boutique practices to in-house positions, our firm possesses the unique ability to maintain a keen awareness of the client's need for goal-oriented, cost-effective, and practical legal solutions over the course of our representations.
Because of our size, the lawyers of Quadros Migl & Crosby PLLC are able to provide great value through the offer of personal and flexible services to our clients. We believe that our firm's commitments to client care and flexibility offer an experience that larger firms with similar specializations simply cannot offer.