Craig H. Zetley
Wisconsin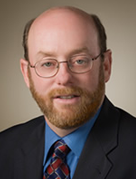 Zetley Law Offices, S.C.
324 East Wisconsin Avenue
Suite 1400
Milwaukee, Wisconsin 53202
Tel: 414-272-1424

Email:

zetley@zetleylaw.com
Web:

www.zetleylaw.com
Craig Zetley, an attorney and CPA, has been rated by fellow lawyers "as the number one attorney to see when clients are in trouble with the IRS."  He is the founder and managing partner of Zetley Law Offices, S.C., a specialty law firm focusing on representation of individuals and corporations in disputes with taxing authorities.  He is a recognized authority in the area of civil tax controversy, criminal tax defense, commercial and corporate litigation. Best Lawyers in America awarded him "Lawyer of the Year – 2013" for Milwaukee Litigation and Controversy – Tax.
Zetley enjoys a challenge.  He represents corporations that owe million of dollars in taxes and individuals and businesses under audit by a taxing authority.  He also represents clients when their CPAs do not have the attorney-client privilege and the criminal investigator knocks on the client's door. Zetley has saved tens of millions of dollars in taxes for his clients.
In addition to his practice, Zetley is a recognized leader in the community and helped shape development in the City of Milwaukee.  He was appointed to a three-year term as Chairman of the Milwaukee Board of Zoning Appeals by Mayor John Norquist and confirmed by the Milwaukee Common Council in January of 1998.  He was reappointed by Mayor Tom Barrett and served as Chairman through 2008.  As Chairman, Zetley and the Board cut red tape and processing time in half.
Zetley previously served on the board of the City Service Commission.  Zetley also enjoys spending time with his wife Lisa, and children, Mikaela, Aaron, and David.  His hobbies include biking, boating, skiing, and windsurfing.
Honors, Activities and Publications:
AV® Preeminent™Peer Review RatingsSM  by Martindale-Hubbell®
Super Lawyers, 2005-2019
Best Lawyers in America, 2009–2019
Lawyer of the Year – 2013 Milwaukee Litigation and Controversy – Tax (Best Lawyer)
Co-Chair, National Jewish Law Student Network, 1984
Managing Editor, National Jewish Law Review, 1984–1985
Co-Author: "IRS Tracks Down Non-Filing Lawyers," Wisconsin Lawyer, April 1994
Member (1988–1997) and President (1992–1997), Milwaukee City Service Commission
Member (1997) and President (1998–2008), Milwaukee Board of Zoning Appeals
Senior Partner, Zetley Law Offices, S.C., 1989–present
Attorneys, CPAs, and other professionals turn to Zetley Law Offices, S.C. for help with tax controversy cases. We know the options within this specialized area of law and we find ways to resolve your case no matter how complex.
Our practice focuses on protecting taxpayers' rights in both civil and criminal cases. Relief is possible because of our understanding of the tax laws and years of experience practicing before the Internal Revenue Service and Wisconsin Department of Revenue. Our lawyers combine tax, business, and litigation expertise with the knowledge and skills of Certified Public Accountants. Our team also includes highly skilled forensic accountants and former criminal and civil IRS agents and officers.
Our firm's tax controversy practice represents:
Individuals
Corporations
Limited liability companies
Our firm has achieved highly successful results for our clients from the initial examination or appellate phases, through all potential litigation forums including the United States Tax Court, U.S. District Court, and the Wisconsin Tax Appeals Commission.
All of the attorneys at Zetley Law Offices, S.C. set a high standard of excellence and have been recognized a Super Lawyer or Rising Star on multiple occasions in the area of tax law. Craig H. Zetley, founder and managing partner, is also recognized as one of the Best Lawyers in America, and has achieved an AV® Preeminent™Peer Review RatingsSMby Martindale-Hubbell® —a distinction signifying particularly outstanding legal work, professionalism, and ethical standards.
Many of our clients have been referred from other lawyers and CPAs who recognize the firm's experience, skills, and success in this area of the law.