J. David Johnson, IV
South Carolina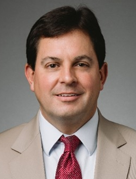 Turner Padget Graham and Laney P.A.
319 South Irby Street
Florence, SC 29501
United States
Tel: 803-227-4268

Email:

djohnson@turnerpadget.com
Web:

www.turnerpadget.com
David Johnson has a diverse tax practice in which he counsels clients in the areas of tax controversy, mergers and acquisitions, estate planning and probate administration, business valuation, and ERISA.
He represents entities, qualified retirement plans, and individuals in all phases of federal and state tax controversies, including audits, appeals, and tax litigation. David also advises clients on the formation, operation, reorganization, and dissolution of business entities, as well as the purchase and sale of businesses, and business succession planning. He additionally advises corporate clients on the design, implementation, and administration of qualified employee benefit plans and executive compensation arrangements, including compliance with ERISA. David also has experience appraising closely held businesses, and performs business valuations for purposes of mergers and acquisitions, estate and gift tax return filings, and for other regulatory purposes.
In addition to his tax practice, David is a faculty member at the University of South Carolina's Darla Moore School of Business, where he teaches tax and business law classes in the Graduate Master of Accountancy Program. David is consistently evaluated and recognized by his students as one of the school's outstanding tax professors.
David maintains an active tax practice in both Florence and Columbia, South Carolina and is deeply involved in both communities through his role as a board member in Kiwanis and though his participation in both cities' Chamber of Commerce Leadership Classes. Further, David is an active member of both the Columbia Estate Planning Council and the Columbia Tax Study Group, having formerly served as its Chairman. David also currently serves on the firm's 401(k) Committee, of which he is a former Chairman.
While tax considerations are always at the center of the way organizations make business decisions, the way the government handles business taxes is constantly changing. As a result, the rapid evolution of tax law can potentially impact everything from hiring new employees to determining where business operations should be located.
Armed with attorneys who have experience, as well as advanced degrees and specialist certifications, Turner Padget's Tax Practice delivers a high-touch level of client service rooted in a strong understanding of tax law, and awareness of the latest legislative and industry developments at the federal, state and local levels.
For organizations to grow and thrive, they need common sense advice from straight-talking attorneys who can tackle their needs in a holistic manner and get to the core of their tax problems quickly. We do both. And, we not only provide creative, yet practical, solutions to tax problems that have exceeded our clients' expectations, we also utilize our sharp business thinking to devise strategies that avoid tax problems before they ever arise.
With a rich history as one of South Carolina's largest law firms, Turner Padget is on the move in neighboring states with a strategic expansion in Augusta, Charleston, Columbia, Florence, Greenville and Myrtle Beach. With a strong understanding of what it takes to do business in the Southeast, along with a comprehensive familiarity of the court systems and laws, Turner Padget exceeds expectations and works tirelessly to get each situation right for our clients.
For companies doing business in the Southeast, Turner Padget provides a single source for all their legal needs and serves both as general and local counsel. Many of our lawyers focus on counseling and transactional practices and help clients navigate the complexities of running and growing businesses in the Southeast. Our renowned litigation team is known for its effectiveness and strong history of grooming young lawyers to be skilled litigators. Not only do we represent our clients effectively in the courtroom, but we also have the necessary experience to counsel clients regarding alternate strategies, such as managing risk to avoid litigation altogether.
Equally as important to what we do is how we do it. Our clients say they value their relationships with our lawyers as individuals. We are real and genuine, with a bit of Southern charm. We take pride in these relationships, always listening to our clients and investing the time to understand their unique business issues as if they were our own. At the end of the day, we take your interests, your business and our relationships personally.
"Turner Padget's Tax Practice delivers a high-touch level of client service rooted in a strong understanding of tax law, and awareness of the latest legislative and industry developments at the federal, state and local levels."