David S. Lionberger
Virginia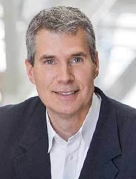 Hirschler Fleischer
The Edgeworth Building
2100 East Cary Street
Richmond, VA 23223
Tel: 804.771.9543

Email:

dlionberger@hirschlerlaw.com
Web:

www.hirschlerlaw.com
Dave's practice focuses on taxation and business planning, tax credit transactions, trusts and estates, and mergers and acquisitions. He represents clients ranging from professional dental, medical and services practices to multiple real estate development, investment and construction-related businesses, including a variety of closely-held growth and middle market companies.
Specific areas of Dave's practice include real estate tax and credit transactions (including a specialty in structuring historic, new-markets, conservation, qualified opportunity zone, and low-income housing credit partnerships and transactions), dental and professional practice structuring, acquisition and transitions, mergers and acquisitions, business succession and planning including executive compensation planning, and trust and estate planning.
An active thought leader, Dave frequently writes and addresses audiences on areas related to his practice, including: New Market and historic tax credits; enterprise zone grant benefits; conservation easements, deductions and credits; tax credits, grants and other incentives for real estate development; tax advantages and considerations using LLCs; 409A changes to nonqualified deferred compensation plans; charitable deductions in connection with volunteer activities; 1031 exchanges, reverse exchanges, TIC exchanges and exchanges involving related parties; choice of entity for dental practices; family and business planning issues, succession and preservation issues for Virginia landowners; state and local tax issues; advanced sales and use taxes; and multistate taxation.
Recognition & Honors:
Named to "Legal Elite," (Taxes/Estates/Trusts/Elder Law), Virginia Business
Selected for inclusion as a "Super Lawyer," Tax, Virginia Super Lawyers, Thomson Reuters, 2012-2014
Our tax team members work with you to help you navigate through the complexities of the Internal Revenue Code so that you can make efficient and thoughtful decisions to meet your business and personal goals. We believe that by helping you understand the tax consequences of the transactions you wish to pursue we can work together to help you achieve your objectives with confidence and comprehension.
Our tax professionals work with closely-held corporations, partnerships and limited liability companies, S corporations, tax-exempt organizations, trusts and estates, and sole proprietorships. We help explain and structure transactions without sacrificing your business acumen and skills by working with you to find tax efficient and appropriate ways to achieve your objectives.
Hirschler is a national-caliber law firm based in Virginia. Invested in our clients and their success, our attorneys deliver smart solutions to important and often-complex legal issues. We are distinct in our deliberate service focus, partner involvement in client matters, and ability to deliver legal excellence and business efficiency.
"I am honored to have long and trusting relationships with clients that continue to build and expand with the development of their businesses over time."