Gary R. Botwinick
New Jersey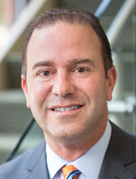 Einhorn, Barbarito, Frost & Botwinick, PC.
165 East Main Street
Denville, NJ 07834
United States
Tel: 973-586-4915

Email:

gbotwinick@einhornlawyers.com
Web:

www.einhornlawyers.com
Gary R. Botwinick is Co-Managing Partner and Chair of the Einhorn, Barbarito, Frost & Botwinick Wills, Trusts & Estates and Taxation practice groups. As a highly experienced tax and trusts and estates attorney in New Jersey, Gary provides tax counsel to businesses and individuals on subjects including unique family challenges, business succession, wealth transfer, premarital planning and changes in the law, including the ever-changing tax landscape.
Gary's experience began with his tenure as a Tax Court Litigator for the IRS. He earned a LL.M. in Taxation from NYU and is an ACTEC (American College of Trust and Estate Counsel) Fellow. When Gary joined Einhorn, Barbarito, Frost & Botwinick nearly 20 years ago, he expanded the range of services in the Tax and Trusts and Estates practice group to most effectively meet the needs of the firm's clients. Under Gary's direction, attorneys in the practice group work together with the firm's employment lawyers, commercial litigators, personal injury and workers' compensation attorneys, and family lawyers to provide tax and estate planning counsel to clients. In addition, Gary and co-Managing Partner Patricia M. Barbarito, who is Chair of the firm's Family/Matrimonial Department, collaborate on executive divorce matters, which present complex business, tax, employment and financial issues as well as issues of public disclosure, privacy, SEC, and insider information.  CEO Divorce: Protecting The Executive And The Company
Gary's candor and thoughtful consideration of his clients' needs are the foundation for his close relationships with all of his clients. His strength in developing trusted relationships with his clients is evidenced by the fact that his clients remain with the firm for many years and return to seek advice in all legal areas touching their lives. Known in the legal community for his experience, Gary is a sought-after speaker on a variety of tax, trust and estate topics and has authored numerous articles on tax and estate planning. He also donates his time to assisting non-profit and charitable organizations on all legal matters.
With both state and federal governments aggressively pursuing additional tax revenue, skilled tax advice can be the difference between a bearable and unbearable tax burden.  The Taxation Practice at Einhorn Barbarito offers sophisticated and comprehensive tax representation to individuals, corporations and other entities throughout New Jersey and beyond.  Whether we are representing clients in tax controversy matters or counseling clients on techniques to reduce tax burdens, our New Jersey tax lawyers draw upon their broad technical experience and industry background to provide our clients with the advice necessary to succeed.
The attorneys in our Taxation Practice hold advanced degrees in taxation and one has served as counsel to the Internal Revenue Service before joining our firm.  These skills and credentials uniquely equip our practice to protect our clients' interests in all tax-related matters.  Our attorneys also keep current on changes in the tax law and are frequent lecturers on tax law developments at professional meetings and seminars.
Offering a Broad Scope of Taxation Services
The lawyers in our Taxation Practice provide clients with the practical and relevant advice they need to navigate an ever-changing tax law landscape.  Our team delivers innovative and highly-skilled tax counsel to business and individuals in a broad range of tax law matters, including:
Business Tax Planning. At Einhorn Barbarito, we pride ourselves in understanding our clients' businesses and the specific tax challenges impacting their operations. This allows us to develop creative and individualized tax strategies that position closely-held and family-owned companies for success today and into the future.
Tax Controversies. Tax controversies can be confusing and costly.  Our taxation team represents individuals, businesses and other entities in all aspects of federal and state tax disputes, including audits, tax appeals and litigation.  We provide our clients with a thorough and realistic assessment of the issues at every point in the process and work to resolve these matters in the most efficient manner possible.
Offers in Compromise/Collection Matters. While an Offer in Compromise can allow a taxpayer to settle a tax debt for less than the full amount owed, the process is complicated and is best handled by attorneys who have full understanding of the IRS collection process.  The New Jersey tax lawyers at our firm have extensive experience negotiating favorable settlements under the IRS program.
We're New Jersey Tax Lawyers Simplifying Complex Tax Law Matters
At Einhorn Barbarito, we take an individualized approach in every tax matter that we handle.  Our attorneys identify the relevant issues and the manner in which these issues apply to our client's specific situation.  We take the time to break down complex tax matters into easy to understand information and provide clients with a clear picture of the risks and rewards of pursuing particular tax strategies.   In doing so, we are able to work with our clients to develop an efficient and cost-effective course of action that best accomplishes their objectives.
Established in 1961, Einhorn, Barbarito, Frost & Botwinick, PC, based in Denville, New Jersey, is a comprehensive, full-service law firm devoted to serving a broad range of legal needs. In our more than 50 years in business, our attorneys have earned a reputation for dedication to the legal profession and to the community. We are proud of the depth of our experience, creativity, and acumen in assisting clients through all of the stages of their lives and all of the phases of their business.
Our firm represents a diverse base of clients from individuals and families to public and private companies, entrepreneurs and long-standing institutions. We employ multi-disciplinary teams on behalf of clients to leverage experience in specialized areas of concentration including employment law, commercial litigation, personal injury and workers' compensation, matrimonial matters, zoning issues, estate planning, criminal law, and tax law.
We handle a spectrum of cases—from the straightforward to the complex. Regardless of the size of the case, each client receives the same level of excellent, thoughtful and compassionate legal counsel. In complicated cases, the knowledge, skill and experience of a partner are often paired with the collaboration of an associate attorney to ensure that the matter is handled in the most cost-effective manner possible.
Through our unique On-Call for Business program, the firm also provides cost-efficient counsel to small- to medium-size businesses on an as-needed, on-demand basis.
Clients rely on our attorneys because they know we provide the responsiveness of a local firm with the effectiveness of a regional powerhouse. We are there to grow with our clients…for success now and in the future, regardless of what life, business or other circumstances bring.
New Jersey, 1992 | U.S. Tax Court, 1992 | U.S District Court, 1992 | U.S. Supreme Court, 2006