Gary R. Thorup
Utah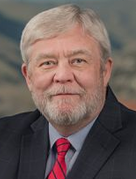 Dentons Durham Jones Pinegar P.C.
111 South Main Street
Suite 2400
Salt Lake City, UT 84111
Tel: +1 801 297 1108

Email:

gary.thorup@dentons.com
Web:

www.dentons.com
Gary Thorup is a practicing tax lawyer who also spends considerable time in lobbying executive branch and legislative branch officials in the state of Utah. He also represents clients before numerous state agencies, including the Utah State Tax Commission, the Utah Liquor Commission and Department of Alcohol Beverage Control.
Mr. Thorup's tax practice is a case and controversy-type practice representing clients before the IRS, the Utah State Tax Commission and Utah courts, but also includes tax planning and some work nonprofit/tax-exempt entities.
As a registered Utah lobbyist since 1982, he spends full-time during Utah's 45 calendar-day legislative session and the Utah Legislature's interim committee study period lobbying state legislators and executive branch policy makers.
Mr. Thorup is also involved in alcohol law and policy issues representing clients applying for alcohol licenses, defending against alleged violations, and seeking policy changes.
Memberships:
2021 Tax Practitioner of the Year by the Tax Section of the Utah State Bar
Registered Utah Lobbyist, 1982 – present
Former Chair and Current Executive Board Member, National Association of State Bar Tax Sections, 2007 – Present
Member, Utah Air Travel Commission, 2005 – 2007
Former Chair and Board Member, Salt Lake County Center for the Arts Advisory Board, 1996-2006
Former Chair of various Utah Bar Sections:
Administrative Law Section, 1995 – 2011
Nonprofit Law Section, 2006 – 2007
Tax Section, 2004 – 2005
International Law Section, 1998 – 1999
Former Chair and Council Member, Sugarhouse Community Council, 1986 – 1993
Member, Salt Lake City Mayor's Baseball Advisory Task Force, 1992 – 1993
Former Co-chair and Member, Property Tax Task Force of the Utah Tax Review Committee, 1986 – 1993
In the complex world of tax, our role is simple: to serve as an extension of your business. At Dentons, our value comes from seeing your business as you do and collaborating with you every step of the way. Together, we will develop and implement a plan based on your needs and aspirations—one that proactively identifies creative, integrated commercial tax-saving solutions.
When you engage Dentons for tax services, you're getting an interdisciplinary team that understands how tax law meshes with other areas of the law—corporate, real estate and litigation, to name a few. You are drawing from a focused team with years of experience in your industry. It's a cross-border, multi-jurisdictional group that seamlessly mixes local knowledge with the right resources in order for your business to stay nimble and robust.
Whether excise or extra-jurisdictional, taxes will always impact your business. As regulations and issues shift and evolve, Dentons will work with you to ensure you stay ahead—with your goals as our guide.
Dentons' comprehensive tax services include experience in worldwide jurisdictions, as well as in matters relating to individuals and private companies, multinational companies, listed companies, blue-chips, partnerships and other transparent entities, tax-advantaged investing and more.
Dentons Durham Jones Pinegar is a member firm of Dentons, the world's largest law firm, connecting top-tier talent to the world's challenges and opportunities with 20,000 professionals including 12,000 lawyers, in more than 200 locations, in more than 80 countries. Dentons' polycentric and purpose-driven approach, commitment to inclusion and diversity, and award-winning client service challenge the status quo to advance client interests. www.dentons.com