H. Jacob Lager
California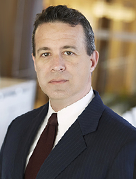 Freeman, Freeman & Smiley, LLP
1888 Century Park East
Suite 1500
Los Angeles, CA 90067
Tel: 310-255-6193

Email:

jacob.lager@ffslaw.com
Web:

www.ffslaw.com
H. Jacob Lager is Chairman of the Business Transactions and Tax Department of Freeman, Freeman & Smiley LLP. His practice is concentrated in domestic tax, international taxation, and trust and estate matters.
Mr. Lager possesses extensive experience in the structuring of business transactions, and advising domestic and cross-border clients on tax implications related to corporate mergers, asset acquisitions, spin-offs, and debt exchanges. Mr. Lager also advises clients special status entities such as S corps, disregarded LLC's, partnerships, REITS, and tax-exempt charitable organizations. He has advocated for clients at all levels of tax dispute resolution. Mr. Lager also has been involved with the tax implications of corporate dissolutions, partnership and corporate redemptions and reorganizations, M&A, transition agreements, succession planning and other capital events that often result from the resolution of co-owner disputes.
Mr. Lager has developed specific experience in tax implications of cross-border matters, which often encompasses the U.S. treatment of domestically held foreign interests. He counsels clients on Tax Treaty benefits and corresponding withholding obligations related to international loan agreements, royalty arrangements and dividend payments. Mr. Lager frequently assists non-U.S. clients in making tax-efficient investments within a variety of U.S.-based companies.
In addition, Mr. Lager provides estate planning services to high net-worth individuals related to estate taxation, generation-skipping taxation, fiduciary income tax, and post-mortem tax and succession planning. He has experience in probate and private trust administration, from living trusts to more involved GRATs, QPRTs, family limited partnerships and LLCs, ILITs, charitable trusts, and other manners of deferred giving. He also advises his foreign clients who want to make cross-generational gifts to U.S. heirs.
Well-versed in California property tax matters, Mr. Lager regularly contests reassessments and engages in entity structuring to avoid such reassessments, where possible.  Every property tax situation can be complex and unique and his focus is on providing advice and solutions tailored to each client's individual needs.
Honors & Recognition
Mr. Lager has been selected by his peers for inclusion in the 2019-2023 editions of Best Lawyers in America® in the field of Trusts and Estates and Tax law.
From 2020-2022, Mr. Lager has been named to the Southern California Super Lawyers list, a designation bestowed on only the top 5% of lawyers in this region.
Tax planning is a critical component in almost all business transactions. Whether structuring the purchase or sale of an existing business or the formation of a new business, our attorneys are sensitive to the tax savings opportunities for the business and its owners.
Relying on our extensive experience in corporate, partnership, real estate, and individual tax planning, we are involved in all aspects of structuring business transactions to help our clients achieve optimum tax outcomes. We also represent clients in connection with controversies with taxing authorities and advocate for them through tax dispute resolution, from state and federal administrative hearings to the federal appellate level.
We offer the following tax planning services:
Structuring business and real estate transactions to achieve optimal tax treatment
Designing, negotiating, and structuring profit-sharing and tax allocation arrangements among owners of corporations, limited liability companies, and partnerships
Structuring settlements of business and marital disputes to minimize tax consequences
Succession planning and wealth transfers among family members in connection with family-owned businesses
Planning and advice to maximize opportunities regarding income, gain and deductions for business entities, trusts, and individuals
Structuring transactions to maximize gift and estate planning opportunities for business owners
Assisting non-U.S. clients in making tax efficient investments in U.S. corporations, limited liability companies, and partnerships.
Tax controversy services include representing clients in connection with audits by or disputes with federal, state, and local tax agencies, including:
Internal Revenue Service (IRS) Audits, Appeals, Trust Fund Liability, audits and appeals, Tax Court and US District Court Litigation, Foreign Account Representation, Criminal Investigations, Collection Representation, Offers, Collection Due Process hearings and litigation, and representation before Commission on Practice for Circular 230 violations
Franchise Tax Board (FTB) Audits, Residency Audits, Protests, Administrative Review, Settlement, and Refund Litigation
State Board of Equalization (SBE) Audits, Criminal Investigations, Protest, Administrative Hearing, and Litigation
Property tax appeals and disputes with county assessors and the State Board of Equalization
Freeman, Freeman & Smiley, LLP is a nationally recognized full-service law firm offering expertise, trusted advice, and personal service to the Southern California communities and beyond for more than 45 years.
The firm's dedicated attorneys are top-tier litigators; astute real estate, business, and tax advisors; and trust and estate experts.
Freeman Freeman & Smiley clients range from Fortune 500 companies to start-up businesses to individuals. From offices in Century City and Irvine, the firm's attorneys provide their extensive legal expertise in:
Bankruptcy and Insolvency
Business Transactions and Tax
Intellectual Property
Labor and Employment
Litigation
Real Estate
Trusts and Estates
Trust and Estate Litigation
For the tenth consecutive year, Freeman, Freeman & Smiley have been ranked Tier 1 among the 2022 "Best Law Firms" by Best Lawyers and U.S. News & World Report.  The firm is also are a member of Law Firm Alliance, a trusted international network of mid-sized law firms.