H. Jacob Lager
California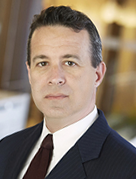 Freeman, Freeman & Smiley LLP
1888 Century Park East
Suite 1500
Los Angeles, CA 90067
Tel: 310-255-6193

Email:

Jacob.Lager@ffslaw.com
Web:

www.ffslaw.com
H. Jacob Lager is Chairman of the Business Transactions and Tax Department. His practice is concentrated in domestic tax, international taxation, and trust and estate matters.
Mr. Lager possesses extensive experience in the structuring of business transactions, and advising domestic and cross-border clients on tax implications related to corporate mergers, asset acquisitions, spin-offs, and debt exchanges. He routinely drafts information disclosures for proxy statements, public filings, and private offerings. Mr. Lager also advises clients regarding the inception and maintenance of special status entities such as S corporations, disregarded limited liability companies, partnerships, REITS, and tax-exempt charitable organizations. He has advocated for clients at all levels of tax dispute resolution. Mr. Lager also has been involved with the tax implications of corporate dissolutions, partnership and corporate redemptions and reorganizations, mergers, buy-outs, transition agreements, succession planning and other capital events that often result from the resolution of co-owner disputes.
International Tax Practice:
Mr. Lager has developed specific experience in tax implications of cross-border matters, which often encompasses the U.S. treatment of domestically held foreign interests. He counsels clients on Tax Treaty benefits and corresponding withholding obligations related to international loan agreements, royalty arrangements and dividend payments. Mr. Lager frequently assists non-U.S. clients in making tax-efficient investments within a variety of U.S.-based companies.
Trust and Estate Planning:
In addition, Mr. Lager provides estate planning services to high net-worth individuals related to estate taxation, generation-skipping taxation, fiduciary income tax, and post-mortem tax and succession planning. He has experience in probate and private trust administration, from living trusts to more involved GRATs, QPRTs, family limited partnerships and LLCs, ILITs, charitable trusts, and other manners of deferred giving. He also advises his foreign clients who want to make cross-generational gifts to U.S. heirs.
Property Tax Matters
Well-versed in California property tax matters, Mr. Lager regularly contests reassessments and engages in entity structuring to avoid such reassessments, where possible.  Every property tax situation can be complex and unique and his focus is on providing advice and solutions tailored to each client's individual needs.
The attorneys in our Business Transactions and Tax Practice share many of their clients' qualities—they are innovative, creative, and entrepreneurial. These qualities, combined with a depth and breadth of legal expertise, give clients the counsel they can rely on to successfully resolve issues throughout the life of a business, from inception through sale.
Working with clients ranging from family-owned businesses to large, public companies, our expertise spans a wide range of industries and includes both domestic and international transactions. Our emphasis is on traditional corporate transactions, including:
We also provide advice on a myriad of corporate and business-related legal issues arising out of day-to-day business operations, such as:
Corporate governance, including preparation of board of director and shareholder minutes and other entity maintenance requirements
Relationships with distributors, suppliers, customers, independent contractors, lessors or lessees, licensors or licensees, and others, including the design and drafting of supply agreements and license agreements
Executive compensation matters, including preparation of employment agreements and compensation plans for management and key employees
General employment matters, including advice regarding other day-to-day employment law issues and employee immigration issues
Rights and obligations under ongoing contracts and assisting with resolution of early stage disputes
Intellectual property rights, including negotiation and preparation of licensing and transfer agreements, enforcement and protection of existing rights, interpretation and advice regarding scope of rights, and ownership of employee inventions and works
We add value through responsive, efficient and practical counsel to achieve our client's objectives while minimizing their exposure to taxes, risk, or liability.
We are a nationally recognized full service law firm offering expertise, trusted advice, and personal service to the Southern California communities and beyond for more than 40 years.
Our dedicated attorneys are top-tier litigators; astute real estate, business, and tax advisors; and trust and estate experts.
Freeman Freeman & Smiley clients range from Fortune 500 companies to start-up businesses to individuals. From offices in Century City and Irvine, our attorneys provide their extensive legal expertise in:
For the seventh consecutive year, we have been ranked Tier 1 among the 2019 "Best Law Firms" by Best Lawyers and U.S. News & World Report.  We are a member of Law Firm Alliance, a trusted international network of mid-sized law firms.