James A. Nitsche
Kentucky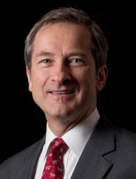 Wyatt, Tarrant & Combs, LLP
500 West Jefferson Street
Suite 2800
Louisville, KY 40202
Tel: 502-562-7309

Email:

jnitsche@wyattfirm.com
Web:

www.wyattfirm.com
Jim Nitsche is a member of the Firm's Corporate & Securities Service Team. He concentrates his practice in federal, state and local tax matters, including the taxation of business entities and transactions.
Representative Matters:
Represented clients in various matters before the Internal Revenue Service, including audit, appeals and collections, and in connection with the 2009 and 2011 offshore voluntary disclosure initiatives, and before the United States Tax Court.
Represented clients in various matters before the Kentucky Department of Revenue and the Kentucky courts involving a variety of taxes, including income taxes, fuel taxes, and real and personal property taxes.
Represented clients in tax-deferred exchanges of business property, including real estate and aircraft.
Represented an energy consulting firm in connection with the federal and state tax aspects of its acquisition by a private equity firm as part of a management buyout.
Represented various companies in connection with management incentive compensation plans and deferred compensation plans.
Represented various non-profit organizations before the Internal Revenue Service in obtaining tax-exempt status.
Represented various taxpayers in obtaining private letter rulings from the National Office of the Internal Revenue Service on a range of matters, including corporate reorganizations, corporate separations and inadvertent subchapter S terminations.
Honors & Recognition:
Woodward/White's The Best Lawyers in America® Tax Law, 2013-2020
Recognized as one of the "Top Lawyers" in the area of Tax Law by Louisville Magazine, March 2014
Education:
1982 – Masters of Laws in Taxation, University of Miami
1981 – J.D., University of Louisville School of Law; editor of The Journal of Family Law
1971 – B.S., Geneva College
Wyatt's Taxation Team has extensive experience in the areas of federal, state and local taxation. We handle litigation and planning matters for a wide variety of clients including publicly-traded and closely-held corporations, S corporations, partnerships, joint ventures, trusts, estates and tax-exempt organizations.
These representations entail issues involving corporate and individual income tax (regular and AMT), corporate license tax, property tax, sales and use tax, severance tax, municipal occupational tax, special license and excise taxes, PSC property tax, and gasoline tax. A significant segment of our federal tax work is in the employee benefits area.
We have experience in handling tax controversies at the federal, state and local levels. Illustrative of that aspect of our practice is our work in the two largest tax cases in Kentucky history, one involving assessments of tax and penalties in excess of $300,000,000 and the other relating to the tax treatment of federal retiree pensions, a variety of unitary tax cases, and a challenge of the constitutionality of the state intangible tax.
Wyatt, Tarrant & Combs is one of the South Central U.S. region's largest law firms and traces its roots back more than 200 years. The Firm maintains an active national practice with five offices throughout Kentucky, Tennessee and Indiana. Organized into nine service teams and industry-focused practice groups, our structure enables efficient and effective delivery of legal services.
Fostered years ago, under the leadership of our named partners Wilson Wyatt, John Tarrant and Bert Combs, our client relationships have been our singular focus, and it's through our clients' success that we define ours.
Wyatt's clients include fast growing start-ups, second and third generation family businesses and some of the country's largest corporations. This wide variety of clients gives breadth and depth to our team of lawyers and offers our clients unique perspectives on their legal matters. We also know that the best legal advice starts with an understanding of your goals. At Wyatt, we take the time to get to know you.