Jason Wiggam
Georgia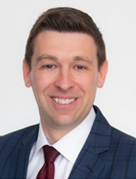 Wiggam Law
1275 Peachtree St NE, #500
Atlanta, GA 30309
United States
Tel: (404) 882-1939

Email:

jwiggam@wiggamlaw.com
Web:

www.wiggamlaw.com
Jason is a founding partner of Wiggam Law in Atlanta, Georgia. His practice focuses on representing individuals, businesses, officers, directors, shareholders, and partners in matters concerning the Internal Revenue Service (IRS), the Georgia Department of Revenue, and other state tax departments.
He has successfully represented clients in the IRS's recent crackdowns on syndicated conservation easements and micro-captive insurance disputes. Jason also has significant experience handling IRS tax settlements, tax compliance, appeals representation, offshore foreign bank reporting compliance, audit representation from responding to IRS audit letters through to IRS audit reconsiderations if necessary, innocent spouse relief, IRS levy and IRS garnishment releases, penalty waivers/abatements, and lien releases/withdrawals.
While in law school, Jason worked for a year and a half at the Philip C. Cook Low-Income Taxpayer Clinic of the Georgia State University College of Law. Jason helped taxpayers who could not afford legal representation with their federal tax controversy and collection issues, including responding to IRS audit letters and CP2000 notices, working to settle IRS debt, and releasing an IRS levy or IRS wage garnishments. Jason continues to serve the Philip C. Cook Low-Income Taxpayer Clinic as a current Advisory Board member and by funding the Jason and Allyson Wiggam Fellowship for current clinic students.
Jason earned his J.D. degree, magna cum laude, from Georgia State University College of Law. While attending Georgia State, he was the recipient of the Outstanding Tax Student Award given by the State Bar of Georgia, Taxation Law Section. Jason also obtained an LL.M. degree in Taxation from New York University School of Law. He was named one of Georgia's Legal Elite by Georgia Trend Magazine in 2015-2022 and recognised by SuperLawyers™ 2018-2023.
Wiggam Law was founded by Jason Wiggam to help individuals and businesses with tax and financial problems. Jason and the team at Wiggam Law specialize in the tough tax law cases that no one else wants to take, whether it's dealing with the IRS or creditors breathing down your neck.
Our firm is skilled at resolving controversies with the IRS, Georgia Department of Revenue, and other taxing authorities over income taxes, payroll and employment taxes, civil penalties, tax liens, levies, and unfiled returns.
When you hire Wiggam Law, your problems become our problems. Our hope is that you sleep better at night knowing you have a qualified professional in your corner to help you through this stressful situation. Contact us to schedule your consultation so that we can help you reach the best possible outcome.