John D. Hollinrake, Jr.
Washington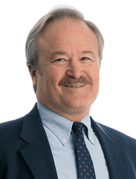 Dorsey & Whitney LLP
Columbia Center
701 Fifth Avenue, Suite 6100
Seattle, WA 98104-7043
Tel: +1 (206) 903-8812

Email:

hollinrake.john@dorsey.com
Web:

www.dorsey.com
John provides clients with the federal income tax guidance and expertise needed to carry out a wide range of international and domestic business transactions. John has over twenty-five years of experience advising clients on the federal income tax aspects of international and domestic mergers and acquisitions, reorganizations and restructuring, corporate distributions and other transactions with shareholders, debt and equity financings, entity formation, securitizations and structured finance.
His practice focuses on business formations, joint ventures, acquisitions, combinations, sales, and tax planning. He has assisted clients with incorporations, tax-free corporate mergers, asset purchases and sales, cross-border transactions, strategic alliances, and joint ventures as well as general and limited liability companies.
Our Tax group provides federal, state and international tax advice to a wide variety of clients, from start-ups to multinational corporations at all stages of their life cycle. The lawyers in our group carefully guide clients through a myriad of complex tax rules and regulations and provide thoughtful and comprehensive solutions that help clients achieve their business objectives.
We regularly help domestic and foreign corporations and partnerships, equity funds and investment bankers find creative solutions to address complex tax issues arising from transactions and general business operations. We also have a national Tax Controversy and Litigation group that represents individuals, businesses, governmental entities and nonprofit organizations in all phases of federal, state and international tax disputes.
Dorsey's lawyers and staff can help you gain that edge by applying superb legal knowledge and skills with practical wisdom and a deep understanding of your business and industry.
We serve clients in nearly all industries, but focus on six industries in which we have great depth and a history of achieving client success. Our banking, development & infrastructure, energy & natural resources, food, beverage & agribusiness, healthcare, and technology industry groups help coordinate our teams serving these industries across geographies and practice areas, keeping them at the cutting edge of industry needs and trends and sharing collective experience and expertise.
With locations across the United States and in Canada, Europe and the Asia-Pacific region, we provide an integrated, proactive approach to our clients' legal and business needs around the globe.