Lucy Petry
Texas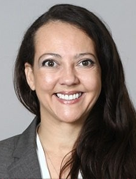 Petry Law Firm, PLLC
112 West 4th Street
Houston, TX 77007
United States
Tel: (713) 859-8000

Email:

lucy.petry@petrylawfirm.com
Web:

www.petrylawfirm.com
Lucy Petry started Petry Law Firm, PLLC, not for profit or notoriety, but because she has a real desire to help individuals and businesses with their legal needs. Lucy has years of experience in the business world, as well as with the IRS thanks to her time working with the IRS Volunteer Income Tax Assistance program (VITA).
Lucy is the VITA program site manager for both the University of Saint Thomas and South Texas College of Law and has personally supervised and prepared over 15,000 tax returns, which makes her well-equipped to handle your business and IRS issues. She has now worked for VITA for more than 20 years.
Lucy has experience in both industry and public accounting, managing and consulting for businesses, assisting taxpayers from tax preparation to representation before the Tax Court, and representing clients at the federal, state, and local levels. Prior to becoming an attorney Lucy managed her CPA practice and worked as a Controller and Accounting Manager for public and International manufacturing companies.
Lucy earned her MBA from the University of St. Thomas in Houston, followed by her JD from the South Texas College of Law Houston and an LLM in Taxation from Georgetown University in Washington, DC. While at South Texas, she earned the University and Texas State Bar Pro Bono Honors award. She was also the President of the Tax Law Society and a member of the Board of Advocates. She then went on to become an Adjunct Tax Clinic Professor at South Texas College of Law  and Graduate Adjunct Professor of Taxation at the University of Saint Thomas in Houston.
Her accumulated experience as an attorney, business owner, CPA, and manager of a non-profit has fuelled Lucy's desire to help those in need and provide a holistic approach to business problems. Whether you need help with a straightforward tax return or a complex business matter, her combined skills allow her to analyze the unique characteristics of your case and plan a strategy for success. You can count on her expertise and her patient, empathetic approach to accomplish your tax or business law goals.
Although their office is located in Houston, Texas, the Petry Law Firm serves individuals, businesses, and attorneys throughout the United States and abroad.
As a CPA, attorney Lucy Petry has unique insight into the United States tax system. Petry Law Firm, PLLC, in Houston, Texas, helps individuals, businesses, and lawyers navigate the complex world of tax law from a strong foundation of experience and knowledge. We are particularly well-equipped to help you with tax compliance, controversy issues, and tax planning to minimize your costs and maximize your potential savings.
Tax Compliance
Because of her training as a CPA, attorney Lucy Petry can prepare challenging tax returns that would pose issues for your typical fly-by-night preparer. We tackle both individual and business returns. Even if you find yourself in a uniquely difficult situation — for example, you have tax issues resulting from a failure to file returns — we have the expertise to meet your individual needs, even if it means preparing 5-10 years worth of belated tax returns.
Tax Controversy
Attorney Lucy Petry is fully licensed to practice in tax court. We handle state and federal audits, IRS letters, notices, liens, garnishments, offsets, penalty abatements, payroll tax issues, offers in compromise, installment agreements, and any type of disagreement with tax assessments. Whatever your needs, we have the skills to untangle the complex web of tax laws surrounding your case and get you back on the right track.
Tax Planning
Whether you are growing your business or advancing your career, you might be facing increased tax liabilities and similar concerns. By planning ahead, our law firm can minimize the tax impact on you or your business and take steps to conserve those savings for better endeavors, like retirement or education.
"Lucy is smart, ethical and truly cares for the best interest of her clients. She is thorough and her response time is quick. She is a true delight to work with and I highly recommend her services."