Michael E. Kearney
Nevada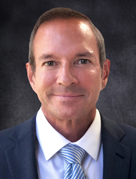 Holley Driggs
300 South 4th Street
Suite 1600
Las Vegas, NV 89101
Tel: 702.791.0308

Email:

mkearney@nevadafirm.com
Web:

www.nevadafirm.com
Michael E. Kearney is a renowned transactional attorney and Holley Driggs shareholder based out of the Las Vegas office. His nationally recognized reputation and experience in taxation include federal income taxation, including partnership taxation, and he has been recognized in Best Lawyers in America for ten consecutive years (2013-2023) for his work in mergers and acquisitions, being named "Lawyer of the Year" for M&A in 2021 and "Lawyer of the Year" in 2023 for tax law. In addition, Michael has substantial experience in state and local tax issues; gaming law matters; real estate acquisition, finance, and development and health care law.
Regarded as one of the best tax attorneys in Nevada, Mr. Kearney has built formidable relationships with top attorneys and accountants across the Silver State and the Western region. He served as Chairman of the Tax Section for the State Bar of Nevada.
Representative Cases:
Buyer's counsel—$75,000,000 purchase of riverboat casino
Buyer's counsel to private equity group—$125,000,000 purchase of slot route
Borrower's counsel to casino company—$115,000,000 senior secured credit facility
Borrower's counsel to issuer—$50,000,000 subordinated notes offering
Buyer's counsel to national homebuilder—$65,000,000 purchase of a local homebuilder
Buyer's counsel to national homebuilder—$300,000,000 purchase of a local homebuilder
Buyer's counsel to national homebuilder—$150,000,000 purchase of a local homebuilder
Issuer's counsel to casino company—$85,000,000 private equity investment by PE fund
Borrower's counsel to casino company—$300,000,000 secured credit facility
Issuer's counsel to private gaming machine manufacturer—$45,000,000 equity investment by game manufacturer
Buyer's counsel to private equity group—$25,000,000 purchase of casino
Counsel to purchaser—$25,000,000 purchase of stock in casino
Initial purchasers' local counsel—$1,600,000,000 Senior Secured Notes Offering
Gaming counsel to bank syndicate—$158,000,000 credit agreement restructuring
Seller's counsel to medical group—$30,000,000 sale to ACO
Seller's counsel to national logistics company – $300,000,000 sale to public company
Purchaser's counsel to investor group – $200,000,000 racino acquisition
The Firm enjoys being one of Nevada's most experienced tax law practices that handles a full range of tax matters. Led by Michael E. Kearney, one of Nevada's most esteemed and credentialed tax attorneys, the Firm's tax law practice represents clients in transactions to minimize their tax controversies. Our clients include businesses and individuals.
Holley Driggs assists clients in mergers, acquisitions, leveraged buyouts and divestitures. We offer advice on ongoing tax compliance in day-to-day business issues. Transactions and compliance include:
Mergers and Acquisition—Structuring, Due Diligence, Tax and Accounting Issues

Corporate Tax

Partnership (LLC) Tax

Complex LLC and Partnership Agreements

Shareholder Agreements
Holley Driggs Law Firm is proud to be a Nevada-based law firm focused on making positive contributions to the local and regional communities through the dedicated leadership of its team of more than thirty experienced attorneys.
With offices in Las Vegas and Reno, our general practice law firm represents national and international clients on a wide spectrum of business and corporate practice areas including commercial litigation, real estate, natural resources, eminent domain, employment law, bankruptcy, construction, gaming, and technology and intellectual property. The Firm's shareholders also have broad experience in administrative law, estate planning, probate, and tax law.
In addition to its strong internal team of seasoned legal professionals, Holley Driggs is the only Nevada law firm that is a member of Law Firm Alliance, an exclusive global network of full-service law firms that further extend our combined experience and enhance our service to clients through high quality and cost-effective legal services in jurisdictions worldwide. A rigorous member selection policy is in place and, since its establishment, membership has grown to more than fifty law firms with close to three thousand attorneys practicing nationwide and internationally.