Nathan S. Merrill
Colorado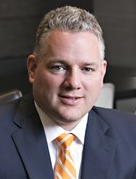 Goodspeed & Merrill
9605 South Kingston Court
Suite 200
Englewood, CO 80112
Tel: 720-943-9033

Email:

nathan.merrill@goodspeedmerrill.com
Web:

www.goodspeedmerrill.com
As a founding Partner of Goodspeed Merrill, Mr. Merrill advises individuals, entrepreneurs and businesses with a wide range of challenges, including taxation, choice of business entity and formation issues, the growth process, financing, general business matters, shareholder disputes, and business transactions such as asset and stock acquisitions and divestitures, and mergers.
Mr. Merrill uses his master's degree in taxation to achieve the best outcome for clients, recognizing each client's unique needs and objectives.
Mr. Merrill heads the firm's Tax and Private Client Services practice where he advises individuals with respect to their estate planning needs, ranging from the creation of wills and trusts to insurance planning, and business succession planning. These transactions range from consolidating ownership of closely held start-up ventures and raising equity for growing businesses, to divestitures and public offerings in excess of $100 million.
Many of Mr. Merrill's clients are involved with real estate investment and development or simply desire to structure their real estate holdings to further their business goals or investment objectives. Mr. Merrill also assists his clients to minimize risk, improve operations and align company and privately held assets to achieve business, tax and estate planning goals.
Washington University School of Law, St. Louis, Missouri
University of Denver College of Law, Denver, Colorado

LL.M. – 2003
Honors: Graduate Tax Program
Utah, 2016
Colorado, 2003
Missouri, 2001
U.S. Tax Court, 2001
Strategic tax efficient business structures and transactions
Corporation, Limited Liability Company and Partnership integrated solutions
Corporate "C-corp" tax efficiency
Choice of Entity and Tiered Entity Analysis(all stages of business growth)
Compensation related tax strategies, including benefits, equity grants, stock options and deferred compensation
1031 exchanges and other real estate-focused tax matters, including developer/investor "land banking" structures
1202 Qualified Small Business Stock tax efficient structures
1045 Qualified Small Business Stock "rollover" strategies
Permanent Capital Vehicle structures providing for long term growth and deferral for all types of businesses
Captive Insurance
Qualified Opportunity Zone structuring
Crafting buy/sell agreements for operational effectiveness as well as provide creative and tax efficient funding options
Goodspeed & Merrill is a small, full-service business law firm, located in the Denver Tech Center focused on providing a broad range of legal services to small, mid-size and closely held businesses in the rocky mountain region. The firm provides general counsel services to many business clients as well as boutique services in the areas of tax, estate planning and real estate. The firm consists of attorneys with entrepreneurial mindsets and the expectation and desire to collaborate with other attorneys, including other outside attorneys, to provide great service to clients and assist each other in providing an expanded array of services.
Goodspeed & Merrill was founded by experienced attorneys in January 2011 with a vision of creating a firm that offers excellence in the quality of service and in the treatment of clients and employees. Our culture is designed to foster an environment of collaboration, responsiveness, and commitment to understanding the needs of those we serve, including clients and our neighbors in the community.