Peter A. Furci
New York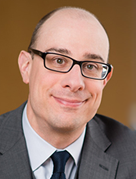 Debevoise & Plimpton LLP
919 Third Avenue
New York, NY 10022
United States
Tel: +1 212 909 6114

Email:

pafurci@debevoise.com
Web:

www.debevoise.com
Peter Furci is a broad-gauged tax lawyer who serves as Co-Chair of Debevoise's global tax practice. His practice concentrates on M&A, investment fund formation and general corporate transactions. He works closely with Debevoise's Private Equity, Family Enterprise, Corporate M&A and Latin America Groups.
Over the years, Mr. Furci has built a reputation as a creative and commercial problem-solver. He is listed as a leading tax lawyer by Chambers Global and Chambers USA, where clients note "what sets him apart is his ability to find solutions to problems." They have described him as "extremely smart," and "collaborative, creative and technically excellent," "with a solid base of experience in deals and a good sense of market trends." Clients have also said that he "consistently produces high-quality work and is very responsive," and that he is "a phenomenal tax lawyer who is practical and solution-oriented." Mr. Furci is recognized by The Legal 500 US, where he is described as "a panoramic thinker who can distil the most complex issues and provide clear, actionable advice." Sources have also noted that he is "outstanding, proactive and thoughtful" and "simply the best tax lawyer I have ever worked with." Mr. Furci was named by Law360 as one of its 2015 MVPs for tax.
A frequent writer and speaker on tax and private equity, Mr. Furci is an adjunct professor of tax law at New York University Law School and serves on the Executive Committee of the New York State Bar Association Tax Section. He is also a fellow of the American College of Tax Counsel. His practice has a heavy international dimension, often helped by the fact that he is proficient in Portuguese, Spanish and Italian.
Mr. Furci joined Debevoise in 1995 and became a partner in 2003. He has a B.A. cum laude from Dartmouth College and a J.D. magna cum laude from New York University, where he was a member of the Order of the Coif and the Tax Law Review. He received his LL.M. in Taxation from New York University in 1999.
The Debevoise Tax practice excels at solving problems and managing risks. Clients rely on the practice for their most complex transactions and their toughest challenges.
Described by Chambers as "one of the preeminent tax practices in the world," the Debevoise Tax Group was also noted for its "enviably strong bench" and "stunning" work – so much so that it was awarded the 2014 "Chambers USA Award for Excellence" in Tax. It is no wonder that clients entrust their most challenging and important tax matters to Debevoise.
The 40-plus lawyer Tax Group is based in the U.S., Europe and Asia. It handles matters in the U.S., Europe, Asia, Latin America and Africa. Fluent in domestic and international issues alike, and well-connected with a network of local practitioners, the Group excels at cross-border transactions and multijurisdictional tax planning.
The team has worked regularly in a broad range of industries, including private equity, insurance, banking, airlines, technology, media, and health care and pharmaceuticals, and has devised innovative structures, managed and contained major risks and helped myriad clients meet and exceed their business objectives. Debevoise tax partners are dedicated, commercial, numerate and practical. They are leaders in the bar and respected in the industry – seven are ranked in Chambers USA, Chambers Global and Chambers Europe.
The Debevoise Tax Group works seamlessly with the firm's corporate practices – tailoring structures, negotiations and documentation to the client's tax, business and commercial goals.
Debevoise & Plimpton LLP is a premier law firm with market-leading practices, a global perspective and strong New York roots. Our clients look to us to bring a distinctively high degree of quality, intensity and creativity to resolve legal challenges effectively and cost efficiently.
Deep partner commitment, industry experience and a strategic approach enable us to bring clear commercial judgment to every matter. We draw on the strength of our culture and structure to deliver the best of our firm to every client through true collaboration.
Approximately 800 lawyers work in ten offices across three continents, within integrated global practices, serving clients around the world. Our lawyers prioritize developing a deep understanding of the business of our clients. We then pursue each matter with both intensity and creativity to achieve optimal results.
We are committed to serving our clients through excellence in lawyering. We receive numerous accolades and awards recognizing this commitment and the firm's market prominence worldwide.
Debevoise is also recognized as one of the leading firms for diversity. We believe that a diverse workforce, where all of our colleagues feel respected, builds a stronger firm, and benefits clients and the wider community.
The firm's culture fosters a collaborative approach across disciplines and regions, and, as a result, clients benefit from the dedication, cohesiveness and superior quality that we bring to all of our work worldwide.
"He takes the time to get to know what we care about and is very good at communicating with all sides." "What sets him apart is his ability to find solutions to problems."