Peter T. Beach
New Hampshire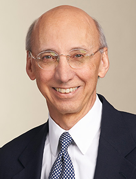 Sheehan Phinney Bass & Green PA
1000 Elm Street, 17th Floor
Manchester, NH 03101
United States
Tel: 603.627.8185

Email:

pbeach@sheehan.com
Web:

www.sheehan.com
Peter has been engaged in providing tax advice exclusively since 1984. He began his career as a tax associate at Miller & Chevalier in Washington, DC and joined Sheehan Phinney in 1996. In 2001, Peter moved to the West Coast as a partner in Ernst & Young's National Office West, specializing in the taxation of mergers and acquisitions. He returned to Sheehan Phinney in 2004.
Peter's practice covers a broad range of tax matters, including mergers and acquisitions, joint ventures, spin-offs, tax-free reorganizations, workouts, partnerships, S corporations, limited liability companies, international taxation, state and local taxation, tax-exempt organizations and tax-exempt financing. He has represented clients in many industries, including: software, telecommunications, healthcare, real estate, natural resources, private equity and venture capital, logistics, education and the public sector. He has assisted both small private and large public companies in connection with tax planning and controversy matters throughout his career. Peter is also a frequent contributor to professional journals and presenter at tax seminars.
With approximately 60 attorneys and a talented and diverse support team, Sheehan Phinney represents clients throughout the New England region, nationally and internationally. We understand our clients' businesses and work efficiently to advance their interests and find creative solutions to problems. We value the trust our clients have placed in us, and we know there is no greater honor than always being available to advise and guide them.
As one of the premier full-service business law firms in New England, Sheehan Phinney provides a broad range of sophisticated legal services to clients in traditional and emerging areas of law. Our diverse client base includes local and regional businesses, institutions and municipalities, as well as national and international businesses.
Many of our attorneys have been named among the best in their field by such respected organizations as Chambers USA, Woodward/White and Martindale-Hubbell. In the most recent Chambers USA publication, Sheehan Phinney is the only New Hampshire-based firm to be ranked in the top tier for every listed area of law.
The firm is also a member of the prestigious Lex Mundi, the world's leading association of independent law firms and an esteemed mark of excellence for legal services within the international community. Additionally, Sheehan Phinney Capitol Group offers government relations and legislative lobbying services to our clients throughout New England and in Washington, D.C.