Richard Cunningham
Nevada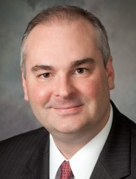 Richard Cunningham Law
3261 E Warm Springs Rd
Las Vegas, NV 89120
United States
Tel: (702) 706-3645

Email:

rick@rcunninghamlaw.com
Web:

www.rcunninghamlaw.com

For over 14 years Richard Cunningham has provided sound and trustworthy legal advice to his clients in Nevada and Washington.
n an effort to be a leader in matters of tax law, Richard Cunningham earned an LL.M. (Master of Laws) in Taxation. This advanced degree allows Richard to apply the tax laws to your specific personal and business matters. With this designation and extensive technical knowledge he is better prepared to advise you, your business or your trust.
There are a lot of services a tax attorney can provide outside of filing income taxes. As your taxation attorney, Richard Cunningham can offer you the guidance you need to potentially save thousands of dollars in the filing of your taxes. With a masters degree in tax law, he has an advanced and thorough understanding of all of the deductions that can apply in your case.
If you have questions about deductions, whether you should itemize, or list it at all, Richard Cunningham can help you make a solid plan. The IRS tax code is over 2,500 pages, and with updates and changes happening regularly, it is best to have someone that understands all the rule and regulations available to help you make these decisions. Afterall, making the wrong ones could end up costing you, your business, or your estate.
In the event of an audit, a taxation attorney can help you communicate with the IRS. Should you feel as if the IRS is pursuing an invalid claim against you, Richard Cunningham will be there to represent you as your tax lawyer, being your advocate throughout the audit process and if necessary be your advocate in tax court.
Some of the other ways that tax lawyers help you include:
Filing an Appeal of an Adverse IRS Decision
IRS Communications
Assist Your Business in Saving Money
Advise you on Tax Credits you can Take Advantage
Taxation attorney, Richard Cunningham is sure to help you in a variety of ways. First and foremost he helps alleviate the immediate stress that comes along with receiving an audit notice from the IRS. Having dealt with the IRS on numerous cases, he has the experience in the process, creating a plan, and resolving your issues. He will take the time to help the IRS to understand the facts in your case, and help reverse any errors which have been made.