Sidney T. Philips
Alabama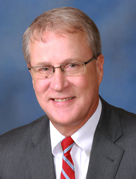 Leitman, Siegal & Payne, PC
420 20th Street North, Suite 2000
Birmingham, AL 35203
United States
Tel: (205) 986-5041

Email:

sphilips@lsppc.com
Web:

www.lsppc.com
Sid's practice focuses on individual and business tax planning issues, particularly for closely held business owners. He counsels clients in the areas of wills and trusts, estate and gift taxation, business succession planning, probate administration, as well as formation and taxation of corporations, partnerships and limited liability companies, and purchases and sales of businesses.
Education and Honors:
University of Florida (LL.M. Taxation, 1987)
Cumberland School of Law, Samford University (J.D., 1986)
University of Alabama (B.S., 1983), School of Accountancy
The Best Lawyers in America© Corporate Law and Tax Law
Martindale-Hubbell; A.V. Rating
Professional Affiliations:
Alabama Bar Association
Birmingham Bar Association
American Bar Association
Birmingham Estate Planning Council
Birmingham Tax Forum
Presentations:
"Distributions and Settlements (Partial and Final)"
"Section 721 Investment Partnerships"
"Estate Planning and the Tax Relief Act of 1997"
"Planning For Estate Tax Repeal"
"Planning For Incapacity"
"Tips for IRA Owners Approaching 70 1/2"
"Required Minimum Distribution Rules For IRAs"
"S Corporations – Passive Investment Income"
Tax attorneys at Leitman, Siegal & Payne serve businesses of all sizes as well as individuals, families, executors and trustees and tax-exempt organizations. We provide comprehensive counseling regarding every aspect of local, state and federal taxation. We are experienced in handling all types of tax litigation before the appropriate tribunals.
Our tax attorneys take a multidisciplinary approach, bringing in other attorneys in the firm who specialize in employee benefits and estate planning, to devise practical strategies that meet each client's specific needs. Our tax practice includes various types of partnership and corporate federal and Alabama tax problems, including tax-planning considerations in the structuring of corporate mergers, acquisitions and leveraged buyouts.
From the very beginning, we have built our practice by earning client loyalty every day. Our commitment, measured by daily performance and by our ability to satisfy changing client needs, helps us build long-term client relationships. Many of our clients have been with us for more than 20 years and a number from inception of our firm.
At Leitman, Siegal & Payne we offer clients the very best of legal environments – the caring, personal attention characteristic of smaller firms uniquely blended with the sophistication and knowledge base often associated with larger firms.
As we move forward, we wish to thank all of our many clients for your loyalty. We will continue to earn your trust and support every day by delivering superior value through excellent service that meets your changing needs. By so doing, we hope to further enrich our existing long-term relationships as we add new ones.