Steven R. Meier
Illinois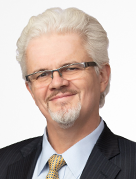 Seyfarth Shaw LLP
233 South Wacker Drive
Suite 8000
Chicago, IL 60606-6448
Tel: +1 (312) 460-5548

Email:

smeier@seyfarth.com
Web:

www.seyfarth.com
Steve is a tax and business lawyer with broad experience in designing and implementing M&A and real estate capital markets transactions. Clients appreciate his cutting-edge knowledge of the tax law and his ability to apply it in a grounded, common-sense manner to real estate and corporate transactions.
Steve chairs Seyfarth's Corporate department and is co-chair of our national Tax practice. He is highly skilled in developing real estate and alternative investment programs of all types, including Qualified Opportunity Funds, REITs, investment funds, and complex like-kind exchange programs (such as Delaware Statutory Trust investment programs). Steve serves as general tax counsel to numerous businesses and entrepreneurs, and advises them on domestic and cross-border M&A transactions, equity compensation and related matters, and dispositions to strategic and financial acquirers. Clients praise Steve for his combination of sophisticated tax knowledge and understanding of their businesses.
Steve is recognized as a thought leader in tax structuring of investment programs for the capital markets industry. He has been recognized by The Legal 500 (Legalese Ltd.) (2014-2021) for his tax practice, and is a frequent speaker on tax and business issues in Qualified Opportunity Funds, real estate investment programs, and M&A transactions.
Select Recognition:
Recognized Attorney for Tax – Domestic Tax: Central; US Taxes – Non-Contentious by The Legal 500 (Legalese Ltd.) (2014–2021)
Recognized Attorney for M&A/Corporate and Commercial – M&A – Middle-Market (US) by The Legal 500 (Legalese Ltd.) (2017-2018)
Leadership & Professional Affiliations:
American Bar Association
Chicago Bar Association
New York State Bar Association
Real Estate Investment Securities Association
Investment Program Association
Real Estate Roundtable, Tax Policy Advisory Committee (TPAC) member, 2017
Seyfarth's Tax attorneys are experienced advisors who enjoy partnering with clients to maximize business opportunities through structuring creative and tax-efficient solutions. We work to understand our clients' goals and react with sophisticated counsel to achieve their objectives. Our practice draws upon decades of experience in federal, state, and local tax laws.
We counsel on mergers and acquisitions and international taxation, as well as pass-through vehicles such as partnerships, joint ventures, and trusts. Our practice serves a wide range of domestic and international clients, from Fortune 500 corporations, banks, and real estate investors to private foundations, public charities, and universities.
In particular, companies have come to rely on our team's deep experience with the tax implications of real estate transactions. Building on Seyfarth's strong real estate history, our attorneys offer big-picture advice on all types of real estate-related assets and interests, including shopping centers, REITs, REMICs, and real estate partnerships/LLCs. Our tax team provides skilled counsel on restructurings, consolidations, tax free like kind 1031 exchanges and frequently shapes tax-efficient real estate matters including the formation, operation and liquidation of REITS and UPREITS.
While understanding the need to avoid tax controversies, our lawyers stand ready to act when matters escalate. They fiercely advocate for clients in administrative hearings and litigation and successfully negotiate settlements that can eliminate or substantially reduce taxes and penalties.
Seyfarth attorneys know that excellence in legal service delivery requires a team mindset. Our Tax team works seamlessly with clients, their employees and outside accountants, and colleagues across the firm to design and implement practical solutions. To deliver the best possible experience for clients, Seyfarth's Tax attorneys often work alongside other practice groups in the areas of corporate law, mergers and acquisitions, real estate, labor and employment, employee benefits, executive compensation, and litigation.
With approximately 900 lawyers across 17 offices, Seyfarth Shaw LLP provides advisory, litigation, and transactional legal services to clients worldwide.
Our high-caliber legal representation and advanced delivery capabilities allow us to take on our clients' unique challenges and opportunities―no matter the scale or complexity. Whether navigating complex litigation, negotiating transformational deals, or advising on cross-border projects, our attorneys achieve exceptional legal outcomes.
Our drive for excellence leads us to seek out better ways to work with our clients and each other. We have been first-to-market on many legal service delivery innovations―and we continue to break new ground with our clients every day. This long history of excellence and innovation has created a culture with a sense of purpose and belonging for all. In turn, our culture drives our commitment to the growth of our clients, the diversity of our people, and the resilience of our workforce.