Thomas B. Brever
Minnesota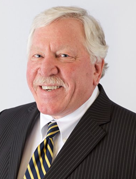 Foster & Brever, PLLC
2812 Anthony Lane S.
Suite 200
St. Anthony, MN 55418
Tel: 612-436-3291

Email:

tbrever@fosterbrever.com
Web:

www.fosterbrever.com
Tom is a graduate of the University of Minnesota Law School (cum laude) and St. John's University (summa cum laude). Mr. Brever is formerly Director of Taxes for Jostens, Inc., International Tax Counsel for Grand Metropolitan PLC (Pillsbury, Green Giant, Haagen Dazs), a Senior Trial Attorney for the Internal Revenue Service, and a Special Assistant United States Attorney. He has more than 40 years' experience practicing law.
Mr. Brever was a member of the adjunct faculty of the Master of Business in Taxation program at the University of Minnesota. He practices primarily in the areas of taxation, international business, and white-collar criminal matters.
Tax issues with the Internal Revenue Service and the Minnesota Department of Revenue can be frustrating and confusing. Whether you need assistance with your individual or business tax issues, our firm is here to help.
Our taxation team is led by attorney Tom Brever, a former Senior Trial Attorney for the Internal Revenue Service and former Special Assistant United States Attorney. Both Tom and his son Andrew Brever will put their experience to work for you to address your tax concerns and can act as a liaison with government agencies to work toward resolving issues.
Legal issues have a tendency to get in the way of your life. They can be stressful, complicated, confusing, and costly. You don't want any of those things, and we don't want them for you. That's why we pride ourselves on giving you honest advice and practical solutions. Regardless of the issue, you need a lawyer who is going to evaluate it thoroughly, give you honest advice, and offer you a practical solution so that you can get back to living your life. That's our firm's philosophy.
We're just 10 minutes from downtown Minneapolis and 15 minutes from downtown St. Paul. We're minutes from I-35W and Highway MN-36.