Vivian D. Hoard
Georgia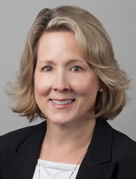 Taylor English Duma LLP
1600 Parkwood Circle
Suite 200
Atlanta, Georgia 30339
Tel: 770.541.2223

Email:

vhoard@taylorenglish.com
Web:

www.taylorenglish.com
Vivian Hoard is a tax attorney based in Atlanta, Georgia. She helps solve complex tax controversy issues for both individual and business clients. By focusing her practice on civil and criminal tax controversy, tax litigation, whistleblower claims and voluntary offshore disclosures, Ms. Hoard has become a leader in the tax field. She has successfully represented individuals, small and mid-sized businesses and their owners, publicly traded companies, professional athletes and their agents, entertainers, doctors, lawyers and accountants. Frequently selected as one of Georgia Trend's Legal Elite and ranked AV Preeminent, she writes and presents on current issues and changes within tax law.
Ms. Hoard regularly consults with accounting firms during audits to help them and their clients understand their procedural options for resolving tax disputes at the lowest level possible. If the accountant is unable to resolve the matter, Ms. Hoard will assist the taxpayer and accountant with Internal Revenue Service (IRS) appeals and at the U.S. Tax Court or U.S. District Court. Most tax cases are successfully settled. Occasionally a case presenting a unique legal issue or an unresolved fact pattern must be tried.
Ms. Hoard has successfully settled or tried civil tax controversies involving many varied tax issues, including tax shelter/sham transactions, conservation easements, family limited partnerships, excise taxes, passive loss issues, the civil fraud penalty, hobby loss issues, worker classification, trust fund liability, innocent spouse claims and much more. Ms. Hoard also has successfully represented taxpayers voluntarily disclosing offshore accounts and taxpayers targeted for criminal prosecution.
With limited exceptions, no taxpayer may be prosecuted for a tax crime until the U.S. Justice Department approves the prosecution. Until that time, the investigation remains confidential. Ms. Hoard focuses on resolving criminal tax cases before they are referred for indictment and become public.
Author of The Business Owners' Guide to Handling Tax Issues and the IRS: How to Avoid Getting into Trouble with the IRS, Ms. Hoard provides guidance for business owners in addressing common disputes with the Internal Revenue Service. Published in 2016, the book can be found on Amazon.com.
We understand that the tax structure of every business and investment transaction is critical to financial success. We can guide you with strategies that will allow your business and family to reduce taxes and thereby enhance your earnings and overall wealth.
Our tax practice is notable for the scope and diversity of the matters we handle. We regularly provide tax advice related to the formation, financing, operation, restructuring and disposition of a wide variety of business entities. Our attorneys counsel tax-exempt organizations on formation and operational compliance. We also represent individual, business, trust, estate and tax-exempt clients in civil and criminal tax controversies before federal, state, local and foreign tax authorities and administrative tribunals, and before federal and state courts in tax litigation.
Our tax practice focuses on helping businesses, corporate executives and families enhance and preserve wealth though income, estate and gift tax planning, business succession planning, family wealth planning, charitable giving strategies and employee benefit plans, such as employee stock ownership plans. C-level executives and their employers turn to our attorneys for the structuring of compensation agreements that minimize tax obligations.
Our tax practice is managed by talented and creative attorneys with decades of tax planning and controversy experience, including the former general tax counsel for a company with operations in more than 100 countries, an attorney with Big Four and IRS experience, plus multiple attorneys with the highest peer review ratings and leadership positions in the tax sections of both the Atlanta Bar Association and the State Georgia Bar of Georgia. We frequently publish articles in tax journals and speak at tax conferences before other members of tax bar and associations of certified public accountants.
"Vivian Hoard is "a capable and relentless trial lawyer," says one source, continuing: "She works hard to understand her client, prepare her witnesses and present a case." She concentrates her practice on representing clients in complex tax controversy cases before the IRS and state and federal courts."