William B. Sherman
Florida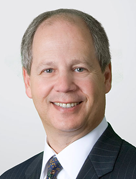 Holland & Knight LLP
515 East Las Olas Boulevard
Suite 1200
Fort Lauderdale, FL 33301
Tel: 954.468.7902

Email:

bill.sherman@hklaw.com
Web:

www.hklaw.com
Mr. Sherman serves as chair of the firm's Tax Team and concentrates his practice in the area of domestic and international taxation. He provides sophisticated tax planning for mergers and acquisitions, restructurings, joint ventures and investments for clients in diverse industries, such as hospitality, petrochemicals, aluminum, tobacco, real estate, transportation, telecommunications, retailing, investment management, pharmaceuticals and numerous others.
Mr. Sherman is a well known lecturer and chairs the New York University's Summer Institute in Taxation's Introductory and Advanced International Tax Seminars and its Institute on Federal Taxation International Tax Program. Mr. Sherman is also an adjunct professor of Tax Law at the University of Miami, Graduate Tax Program. He is admitted to practice in New York and Florida and has served on numerous panels with The Florida Bar and the American Bar Association, where he is a past chair of the American Bar Association's Tax Section Committee on U.S. Activities of Foreigners and Tax Treaties.
Representative Experience:
Tax Structuring: advised on the tax structuring of the domestication of a foreign company engaged in U.S. government contracting work and its transition to domestic ownership; this tax structure enabled the company to retain its status in its home country
Tax Structuring: advised on the tax structuring of a $200 million-plus investment in four venture real estate developments projects on an island in the Caribbean, resulting in a minimization of local and U.S. tax liability
State Taxation: advised a foreign-based company on U.S. state tax issues, from tax rulings and tax registrations to minimization of overall tax consequences involving multiple states, in the context of the company's restructuring and expansion of business in U.S. markets
Holland & Knight's Taxation Practice is directly involved in all levels of taxation matters – international, federal, state and local, employee benefits and executive compensation. Our services are both preventive and remedial. We help clients avoid tax pitfalls, as well as assist in the efficient structuring of transactions to avoid overpayment of tax obligations. We also advance clients' interests in contested tax proceedings through the use of experienced, dedicated tax litigators. Our focus is always on adding value for our clients.
We are leaders in the tax sections of international, national, state and local bar associations. We serve on various committees charged with raising the ethical and professional conduct of lawyers in this area of practice. We constantly monitor our internal activities to ensure that advice rendered to our clients in tax-related matters is of the highest level of quality and integrity.
Our lawyers have published extensively on tax policies which are debated at the highest levels of Congress and state legislatures. We consider it our responsibility to protect the interest our clients and avoid transactions that create the appearance of impropriety.
Our clients range from the largest Fortune 100 company to individuals protecting their personal and businesses assets. The firm's multi-office platform enables us to draw on experienced practitioners in every major market center to deliver extensive knowledge and capabilities from across a wide range of industries and business formats. The value that we bring is the coordinated efforts of professionals with a wide range of backgrounds, experiences and viewpoints to help ensure that our clients receive the most up-to-date interpretations of tax and business opportunities available anywhere. We are available to assist in helping you to resolve your most vexing tax questions and disputes.
At Holland & Knight, we put our legal knowledge to work for you in a practical manner. We know that in order to be the best value to you, we must first provide personalized solutions tailored to your needs. With more than 1,600 lawyers in our U.S. and international offices and legal colleagues in over 40 countries around the world, Holland & Knight serves clients globally. Our clients recognize the ability of our firm to consistently provide excellent value in a variety of areas that range from commercial litigation, regulatory matters, mergers and acquisitions, real estate and government advocacy.
With 30 offices around the globe, we are committed to providing the highest quality legal counsel combined with the utmost in client service – across state and national borders – in a seamless, cost-effective manner. This level of legal guidance, combined with our interdisciplinary structure and the firm's global network, is your assurance of high-quality resources when and where you need them.
Our lawyers are consistently recognized as leaders in the legal profession, earning accolades for service, responsiveness, results and pro bono commitment.
Our mission is to provide seamless, efficient client-centric services over a wide range of industries. Collaboration across practices and offices, along with highly focused management of matters and cases, enables us to deliver dynamic legal support, regardless of location
Every action we take is based on providing dedicated service with the most thorough knowledge and experience for each particular client need – whether it is a matter or transaction that can be resolved quickly, or a complex national or international dispute involving a broad range of legal services reaching across jurisdictions and borders.
Our approach enables us to be highly responsive with proactive, innovative strategies that help to create opportunities and transform your needs and goals into successes, agile with extensive industry-relevant knowledge, enabling us to provide comprehensive counsel – not just legal advice in a business vacuum, and connected to the latest industry trends and related business issues, making significant investments to stay abreast of the issues that are most important to our clients.
William Sherman has a leading reputation for his handling of transactional tax mandates, which includes advising on large-scale cross-border M&A and investments.